We Gladly Offer FREE Estimates
Commercial & Residential Fencing Solutions

Construction & Temporary Fencing
Put the safety of your employees and the public first with our commercial fencing solutions

Fence & Gate Repair
We repair damage due to rust, vandalism, car crashes, and weather damage.

FREE Quotes
We provide FREE Quotes for your commercial or residential project.

Special Event Fencing
Your complete event fencing solution for concerts, fairs, sidewalk sales, and more including fence panels.

DIY Materials
Material lists, planning, and advice. As much or as little as you want.

Serving Oregon and Washington
Plus Surrounding Areas
As the industry leader in fence construction and installation, we give the best pricing and service.
Give us a call for additional information to solve your fencing needs.
No Project Too Big Or Too Small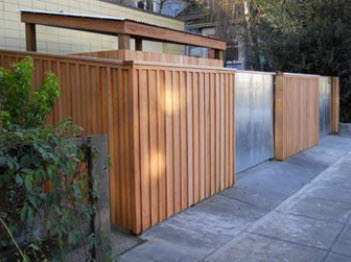 More than 25 Years of Fencing & Construction Experience
Reliable Fence & Construction has offered affordable, exceptional, and high-quality fencing and construction services throughout the Portland area for more than 25 years. Our employees combined have more than 80 years of fencing and construction experience, and each team member has received top-of-the-line training. As a result, every employee is a skilled craftsman who strictly utilizes the best fence materials. Give us a call at (503) 669-8148 for Eastside or (503) 252-5599 for Westside today!
Our fencing company also differs from others in the area because:
We strive for the utmost customer satisfaction
We specialize in security fencing and site security
We offer fence sales, installation, and construction
We are industry leaders in product knowledge and installation
We are full-service contractors with decades of experience
We listen to our customers
We are the Fence Experts
When you work with us at Reliable Fence & Construction, you can quickly learn why we have been in business for more than two decades. We genuinely care about every client and want them to have the best fence possible for their wishes/projects. Our company has received various awards and accolades including AGC, SAIF Corporation, and State of Oregon Notarial Commission.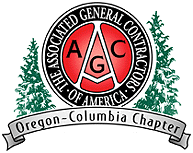 We've Been Building For Over 25 years
We get the job done right the first time and for an affordable price.
"Friendly professional responsible
Best in town to trustworthy."
"Reliable Fence just installed a fence for our business, and the results were just amazing. Fence is extremely solid and you can tell they used quality material. Couldn't be any happier with the whole deal!"
"They did my fence and they did great. They're kind, considerate and my dog loves it!!!!"
Located at
2105 SE 190th Avenue
Portland, OR 97233